Are you planning to visit Minnetonka, or have you decided to relocate to this charming area? Minnetonka's location right next to Lake Minnetonka, its convenience with neighboring Minneapolis, and its restaurant scene appeal to residents and buyers searching for properties in the area. When in Minnetonka, check out the six restaurants below for some of the best cuisine this city has to offer.
1. BLVD Kitchen & Bar
11544 Wayzata Boulevard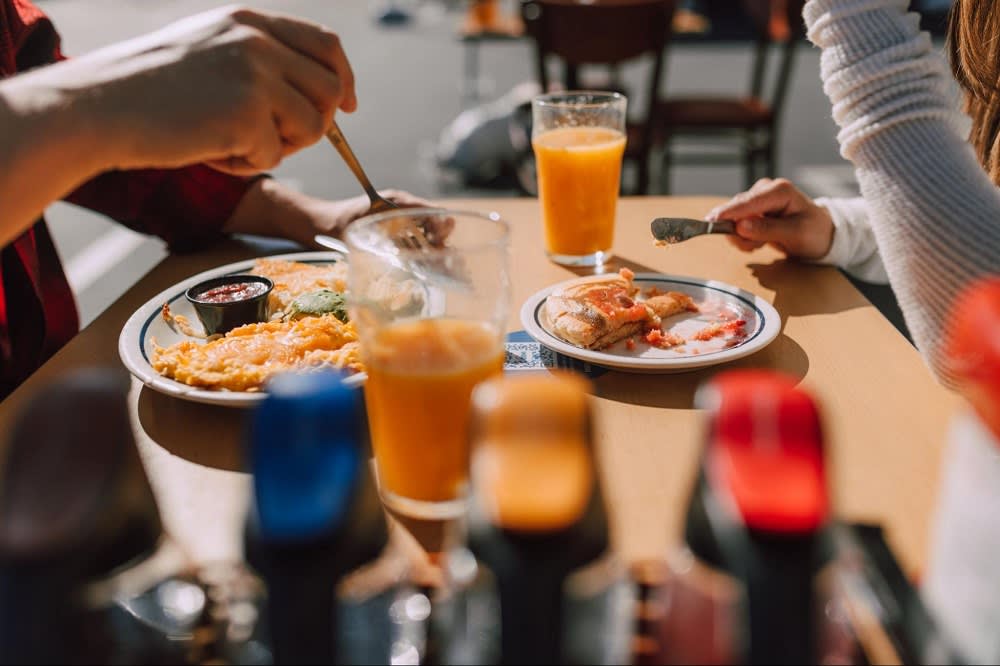 Open for lunch, dinner, and Sunday brunch,
BLVD Kitchen & Bar
is a popular American Bistro in Minnetonka. Their menu features dishes from their scratch kitchen, ensuring fresh and bold flavors come through. Sit outside at night under the string lights for a romantic date, enjoy a drink and watch a game at their lively bar, or sit with the whole family surrounded by the warm-toned, brick interior.
Start a morning meal with a signature bloody Mary or an Irish coffee, then dig into classic dishes like lobster hash with fried eggs and hollandaise. Those visiting for a midday meal can enjoy lunch appetizers like the Asian sticky ribs in hoisin sauce before ordering entrees like the seafood cioppino with saffron tomato broth. Dinner options are varied and delicious, with a range of salads, flatbreads, and sandwiches alongside entrees like the jambalaya and the ribeye.
2. Redstone American Grill
12241 Wayzata Boulevard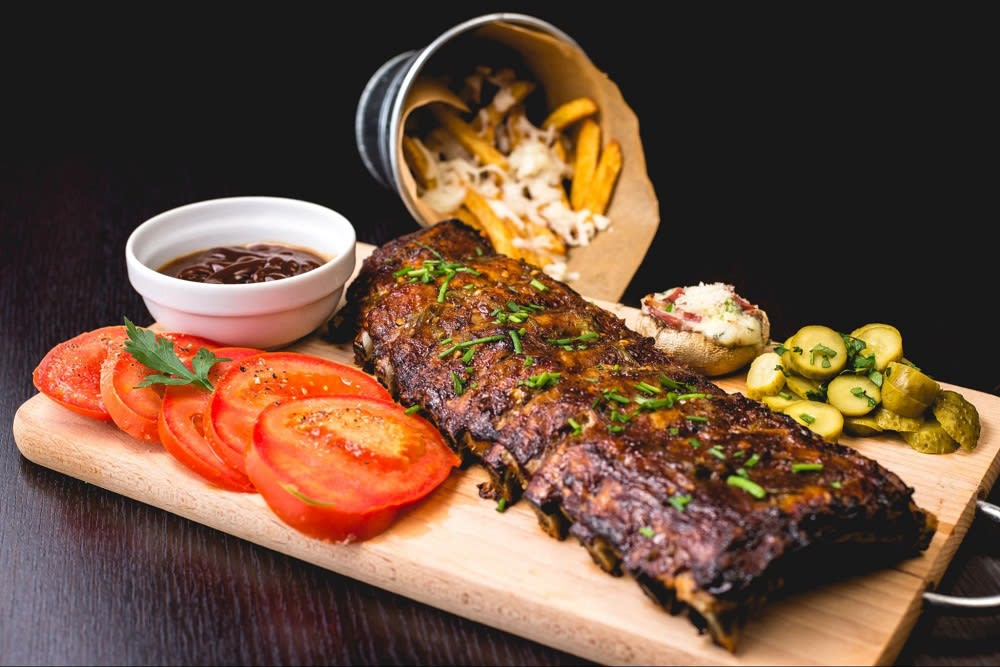 Redstone American Grill's
high-quality American cuisine makes it another must-visit when exploring Minnetonka restaurants. Brunch, lunch, and dinner guests can enjoy a seasonally inspired menu that caters to all tastes while enjoying a meal in the elegantly designed interior. Or order a meal on the back patio, partitioned off with decorative metal designs for privacy while dining.
Brunch goers can dig into savory breakfast entrees like the crab benedict, served with garlic spinach and hashbrowns, or try out a heartier brunch option like the wood-fired baby back ribs. Lunch appetizers feature shareable options like the classic fondue, served with a mix of bread and fruits. Guests can order classics like the rotisserie chicken for lunch and dinner or peruse the beverage menu on a night out.
3. Bacio
1571 Plymouth Road
The best Italian restaurant in Minnetonka,
Bacio
provides menu items sourced with local foods, crafted with the guidance of traditional recipes from scratch. Guests love the authentic cuisine that offers a mix of seasonal variety with longstanding staples. The brick-laid patio with wooden beams is a gorgeous area to eat lunch out, while the warm-toned interior design and impressionist artwork invite customers into the restaurant for a great meal.
The menu is wide and varied, perfect for large groups searching for Minnetonka restaurants that everybody will love. Start a meal with the bacon-wrapped scallop lollipops, served with a tarragon-chive sauce. Alongside salad, pizza, and flatbread options are fish entrees like the pesto-crusted sea bass, served with wasabi mashed potatoes to cut the savory with spice. Guests can also try out pasta dishes like lamb linguine, served in a red wine sauce.
4. Jimmy's Kitchen and Bar
11000 Red Circle Drive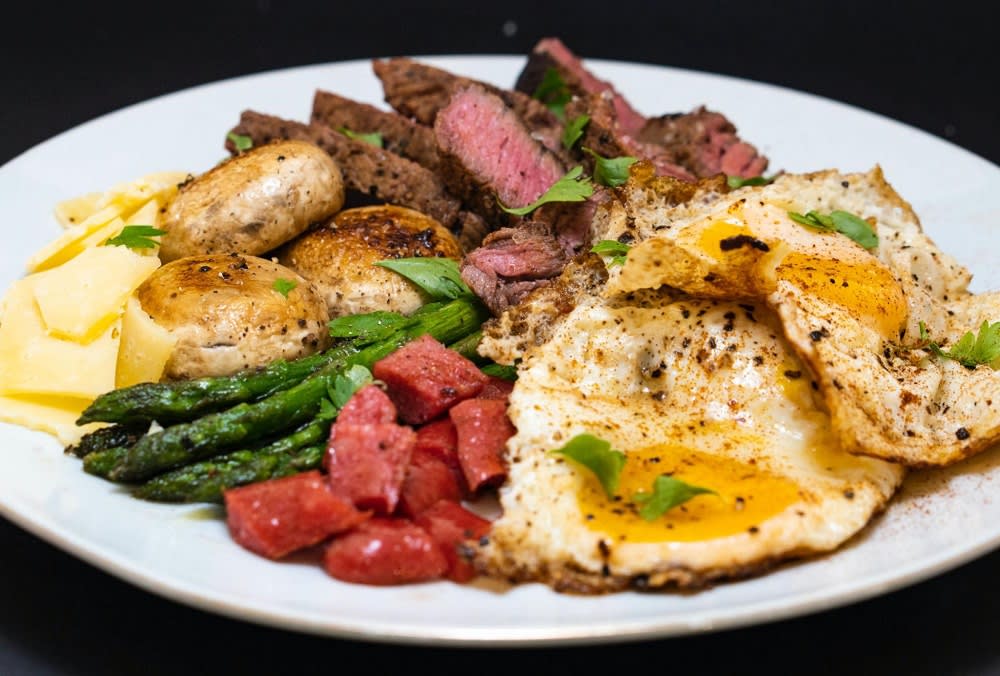 Another spot serving top-notch traditional and contemporary American cuisine is
Jimmy's Kitchen and Bar
. This restaurant sources the best and freshest ingredients, while the varied menu with options for dietary requirements means that groups of any kind can find something they love here. Sit outside on the covered patio, bright and lively with hanging vegetation, or dine indoors in their large dining room.
Stop by for Sunday brunch and try out classic entrees like steak and eggs or the huevos rancheros with all the sides. For lunch, the spicy fried calamari with lemon basil aioli is the perfect starter for seafood dishes like the fresh Alaskan halibut. For dinner out, small plates like the lobster guacamole with pico de gallo are inventive takes on appetizer classics. The fresh fish and steak dishes are the stars of this menu, with several cuts and plates to choose from.
5. Ike's Minnetonka
17805 Highway 7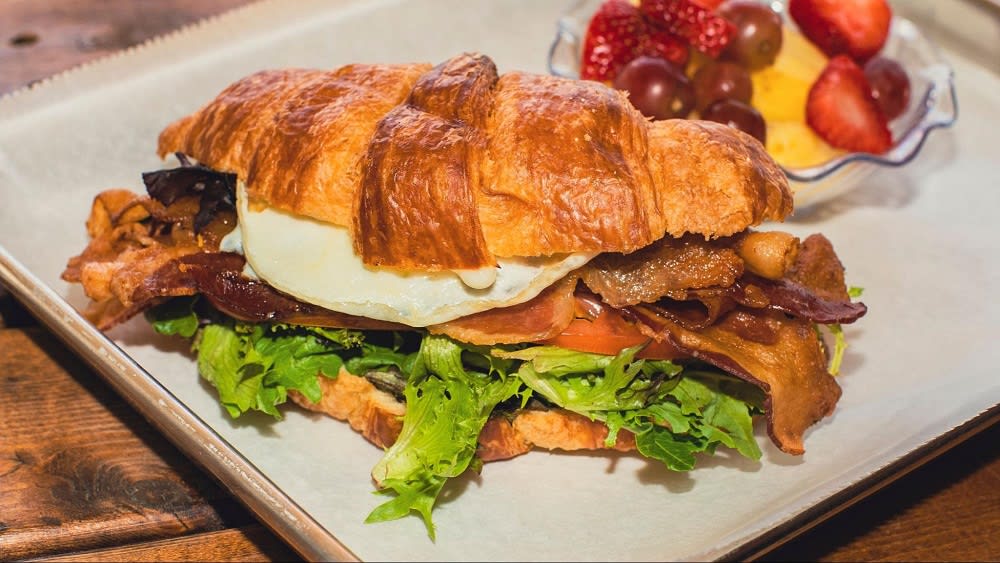 This award-winning spot is one of the best Minnetonka restaurants to visit when looking for a friendly, familiar place to eat.
Ike's Minnetonka's
family-friendly atmosphere makes it the perfect spot to catch up with old friends or treat the whole family after a long week. Relax under the string lights and red umbrellas of their lush and private patio, or dine in an intimate booth with a window view of the outdoors.
The weekend brunch keeps it simple with options like the premium buttermilk pancakes and dips into the creative with entrees like the fig and prosciutto flatbread. On any day of the week, guests can start a meal with the famous Charlie Café kitchen sandwiches, which are beef tenderloin sliders. Salads, pasta, and burger plates provide variety alongside barbecue favorites like the house-smoked baby back ribs, featuring a long-standing championship recipe in Minneapolis.
6. Duke's On 7
15600 MN 7

Duke's On 7 offers guests American fare all days of the week. Its sleek, brightly lit interior is inviting and spacious, ideal for large parties or couples interested in bar seating and a craft cocktail. The dog-friendly pawtio is just as spacious, the minimalist and industrious décor warmed up with string lights that reflect charmingly off large windows in the evening. During summer, reserve a table Wednesday night to listen to their summer music series.

Visit for weekend brunch to try out their shakshuka or seasonal dishes like the pumpkin pie French toast. Lunch and dinner appetizers include marinated steak bites served with horseradish sauce and coconut chili mussels. Entrées bring an elevated twist to comfort food favorites, like the duke's filet with smashed and fried potatoes and the salmon risotto with a maple balsamic glaze.
Try out these Minnetonka restaurants
When looking for someplace to eat in Minnetonka, try out these top six picks in the area for tasty dishes in beautiful locations. If you're ready to live a little closer to these restaurants,
contact experienced agent Ryan Platzke
to guide you through your options.